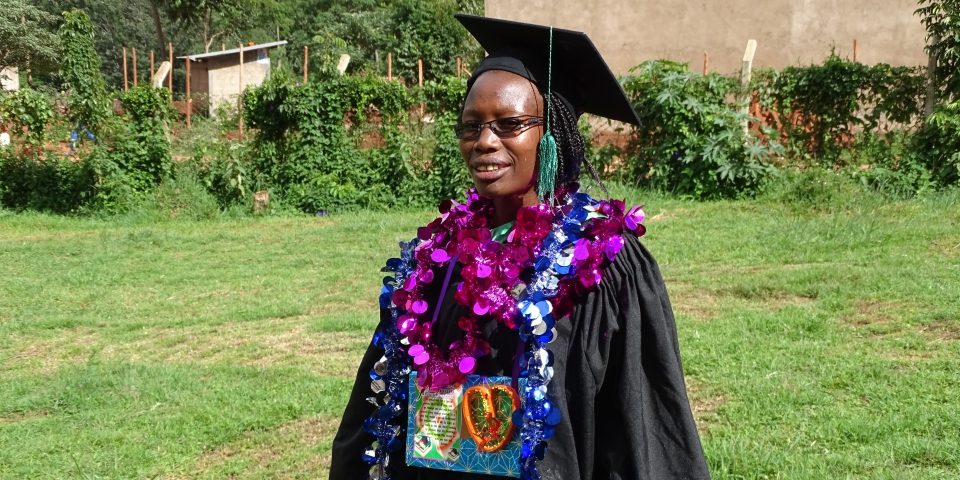 "Having the stability of not worrying about school fees, I could see myself being a fulfilled person in life. The support from my sponsor motivated me and encouraged me to put in more effort in my studies."
Girls can achieve much with access to education
I believe I am enough proof that girls can achieve much if they can only have access to education. I am the daughter of a single mother who raised me and my younger siblings alone (2 boys and 2 girls).
I grew up in a community that looked down on women. Some relatives despised my siblings and I so much, they called us 'chokoras' (street children) because our mother was unmarried. This kind of branding, stigma and abuse affected me so much.
It seemed almost impossible for me to receive high school education. I kept my brilliance, hard work and determination with me and managed to perform well in my final primary exam. I scored 380 marks in the Kenya Certificate of Primary Education exam and secured admission to Kapsabet Girls High School in 2010.
I was determined to succeed despite the challenges at home and my struggle with school fees. I was sent home regularly due to fee arrears. Many times I did not even have money for transport and my classmates had to raise money for my bus ride back home. The Deputy Principal of Kapsabet Girls during my times in high school, Mrs Siele, introduced me to Rural Women Peace Link's Girl child Education and Mentorship Program in 2012
I thought my dreams would end as life became more difficult in school, RWPL introduced me to the Brewer's Family (Kelly, Ketty and Brewer) to sponsor my education. They often encouraged me to work hard and not to give up. Having the stability of not worrying about school fees, I could see myself being a fulfilled person in life. The support from my sponsor motivated me and encouraged me to put in more effort in my studies.
I scored a mean grade of B+ which earned me a direct entry to Kisii University. On 14th December 2018, I graduated with a Bachelor of Arts Degree in Economics and Sociology. I am full of gratitude for the support I received from RWPL. Through the support I have achieved more than I ever imagined I would in my life. I hopes that someday I can effect someone's life in the same way RWPL did in mine.
I am confident that I will continue to disprove the negative words that hurt me. They never valued us but I had to prove them wrong. I would like to encourage anyone facing the same challenges I faced not to pay attention to people when they look down upon their families.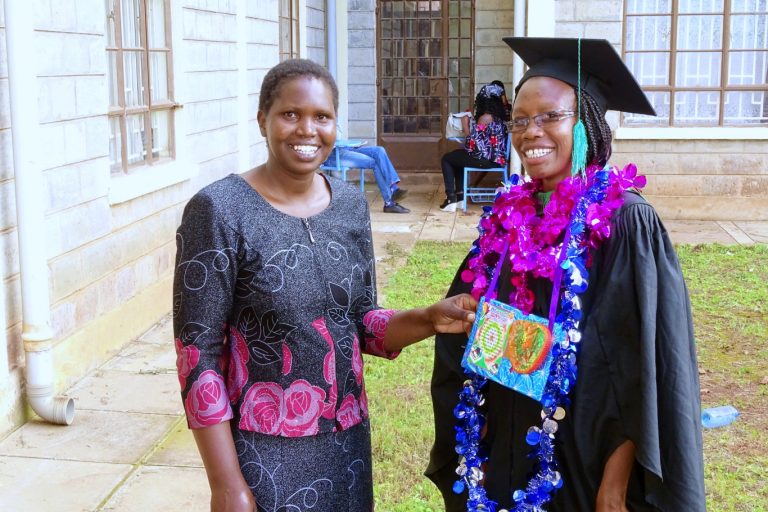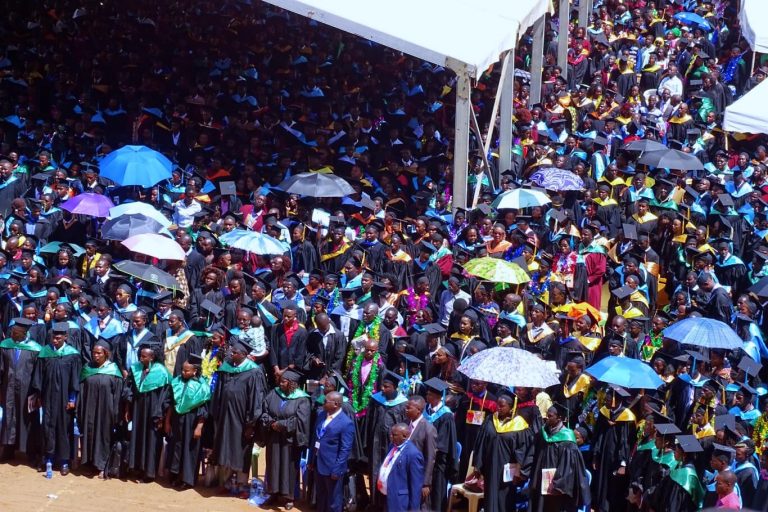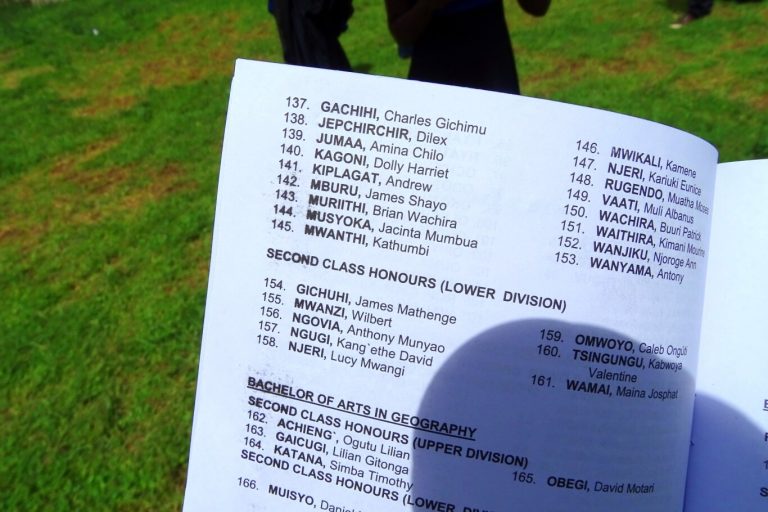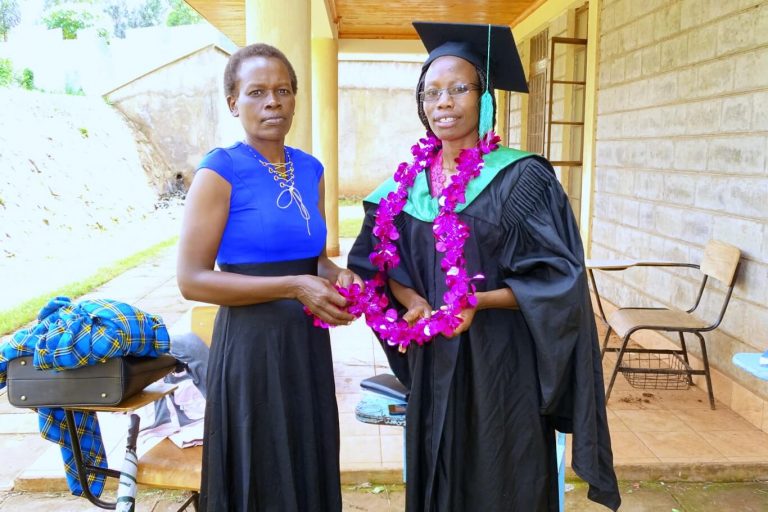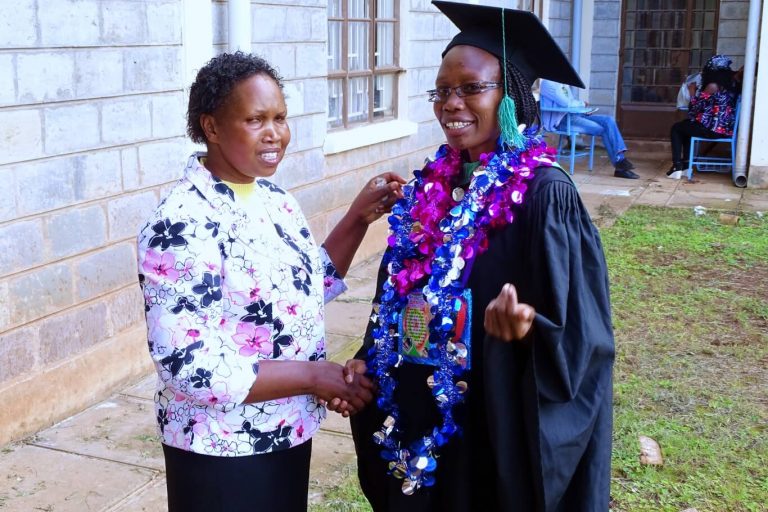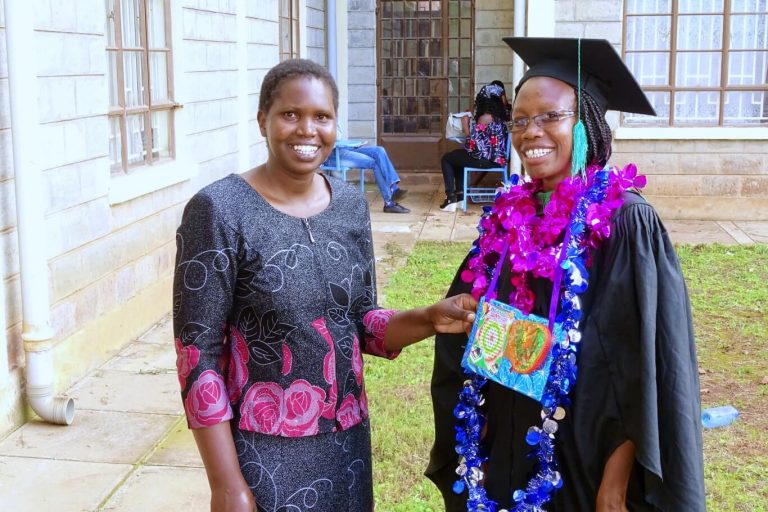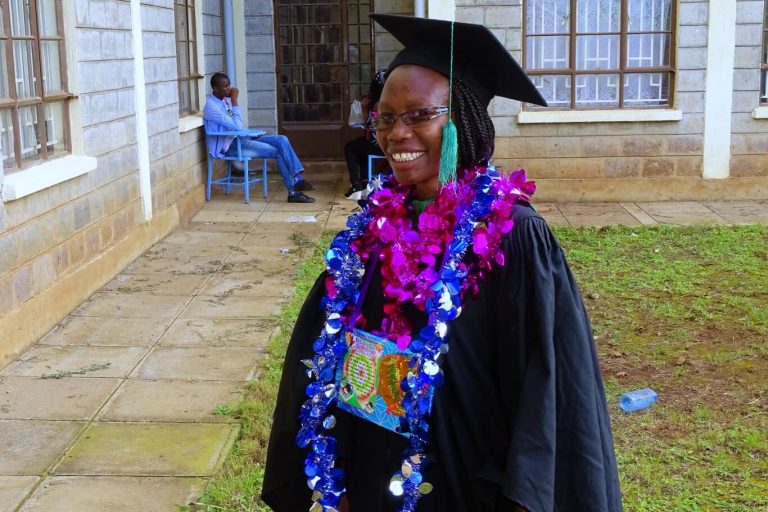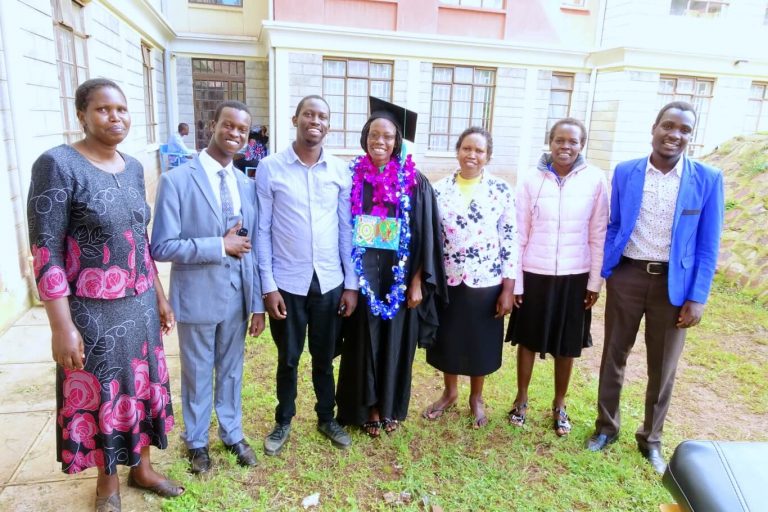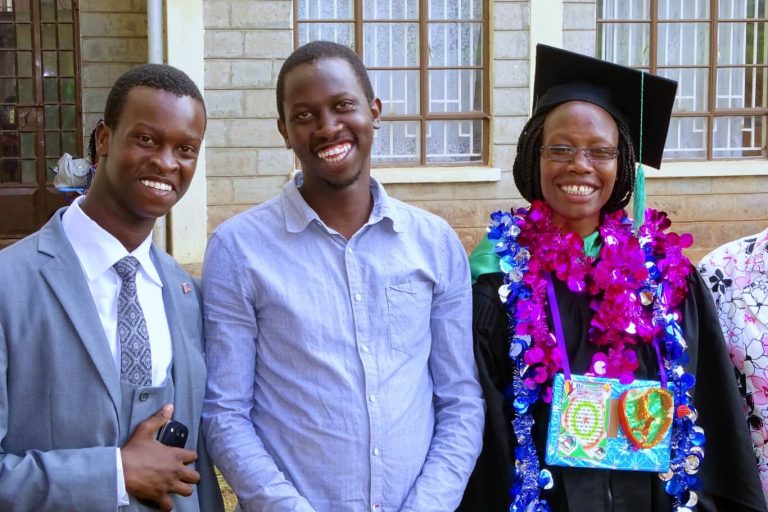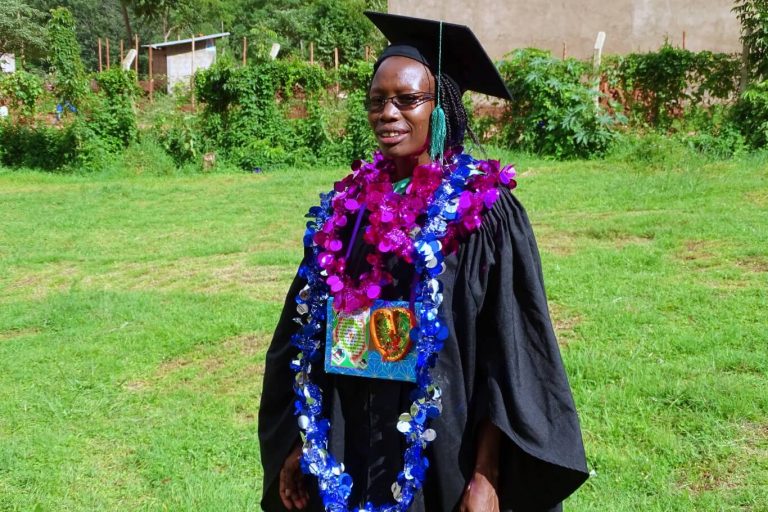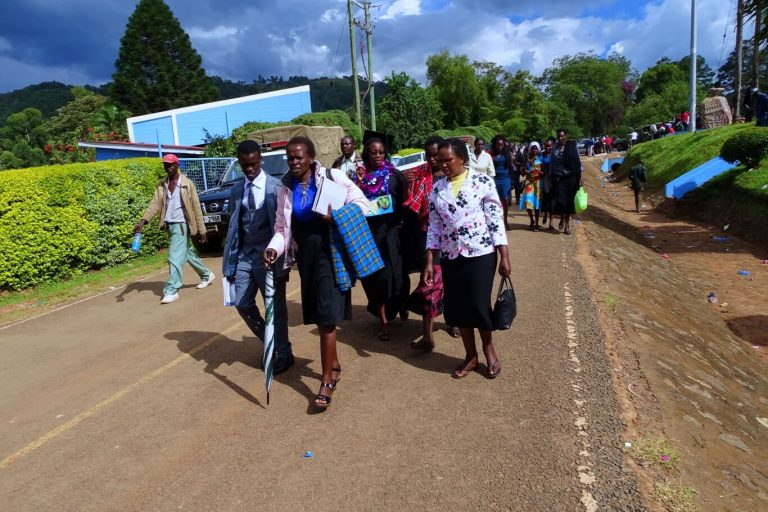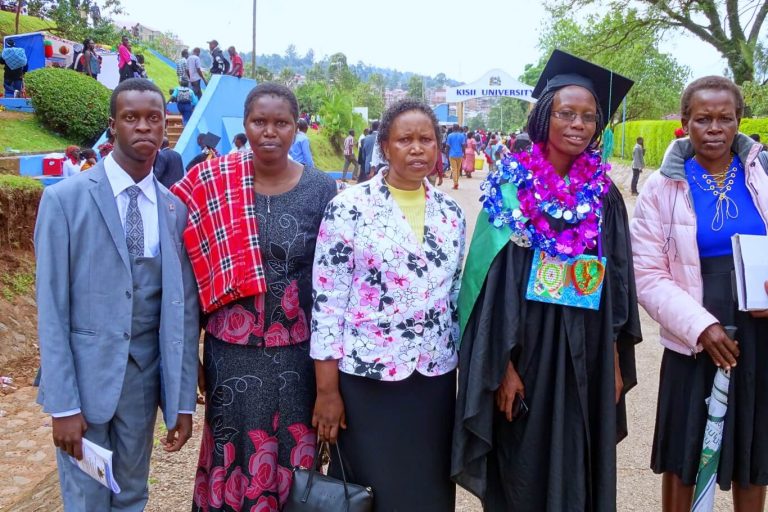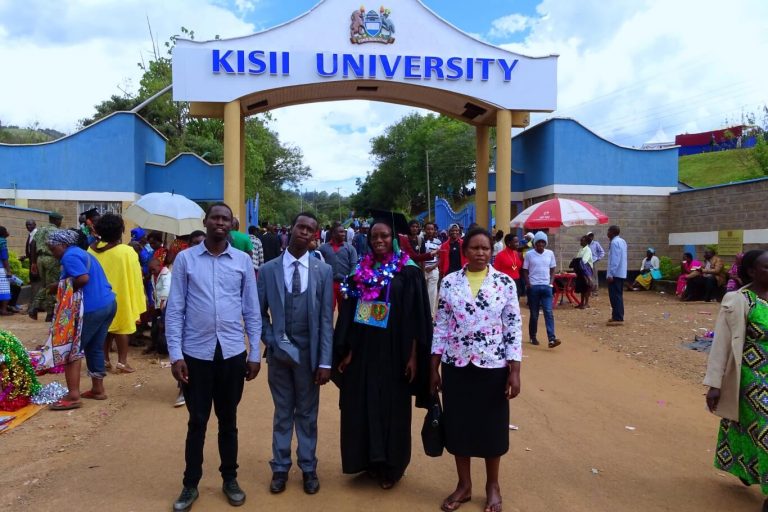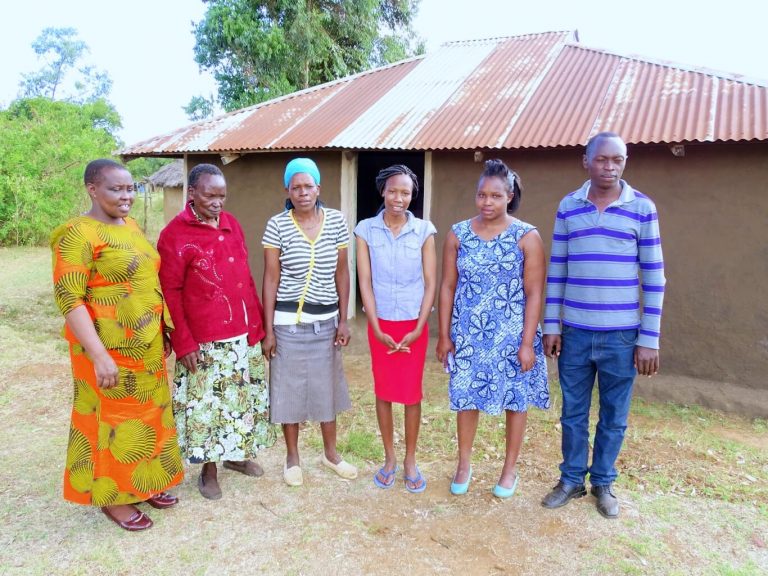 " I got inspired and developed a thirst for success when Rural Women Peace Link staff paid me a visit in school"
Depressed teenager to a mature young woman
I have grown from a depressed teenager to a mature young woman with strong leadership qualities, in the years gone by.  
I was a Form 2 student at Mukumu Girls when my father abandoned my mother and my siblings. That plunged my ambitions to acquire education into doubt, and exposed me to a period of distress. With the hope of getting assistance in completing my education, I moved in to my uncle's home. Unfortunately, what I found was not what I anticipated since my plans never came to fruition. My encounters in school got even more complex.
My life changed when I met Selline Korir, Rural Women Peace Link Technical Director. She understood me counseled me and taught me to love my home, a sitting with her expounded the little hope I had in myself.
I joined Rural Women Peace Link Girl Child Education and Mentorship Program thereafter. These encouraged me so much that I moved back in with my mother. I was motivated by the need to understand the challenges that she was going through so as to channel them back as inspirations in my life. I even took it upon myself to take her through trauma counseling, to help her cope with her problems.
I got inspired and developed a thirst for success when Rural Women Peace Link staff paid me a visit in school. My woes with school fees was now a memory of the past. After performing well in my Kenya Certificate of Secondary Education (KCSE), I joined Chuka University to continue with my education with support from Rural Women Peace Link.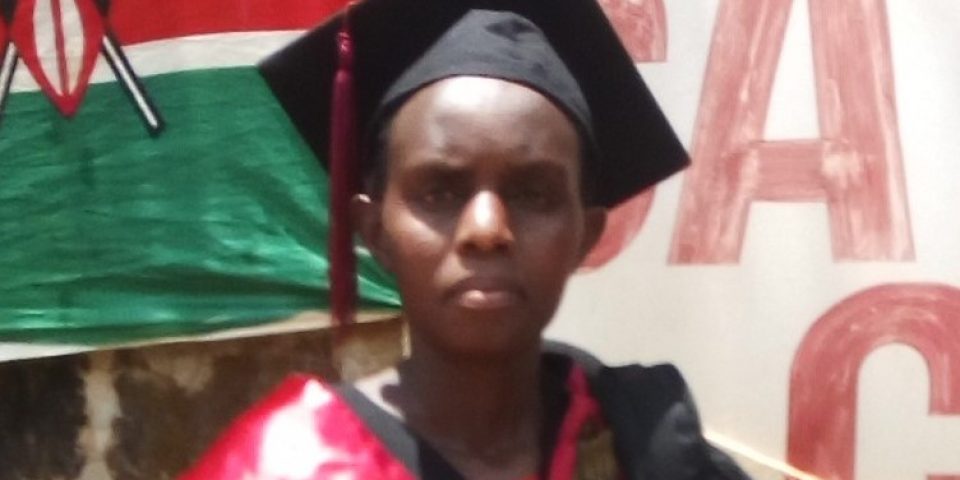 Through knowledge gained from the mentorship programs and forums courtesy of Rural Women Peace Link, I put my leadership qualities and skills to work. I became the Vice Chairperson of the student union and organized mentorship forums for women on campus which I named "Girl Talk". These was driven by my desire to be a mentor to others. The Deputy Vice Chancellor of the University attended one of my sessions and recognized my efforts.
I graduated on the 12th of October 2018 with a Bachelor's degree (Second Class Upper Division) in Botany and Zoology and I am now eager to give back and impact the society. I am currently offering my services to the community through teaching at a local school while awaiting an opportunity to further my academics by pursuing a Master's Degree.
I am grateful for the counseling I received and I know Rural Women Peace Link is not just here to help with school fees. They are here to talk to and guide young girls, they helped me to avoid early pregnancy through counseling and I hope someday I can help others through program.
I would like to embolden fellow youth that, being a youth is the best time for character formation and one should have a purpose in life and have priorities in place. I also urge youths to listen to the right people and have the right mindset. I am confident that I will be able to change my family's status.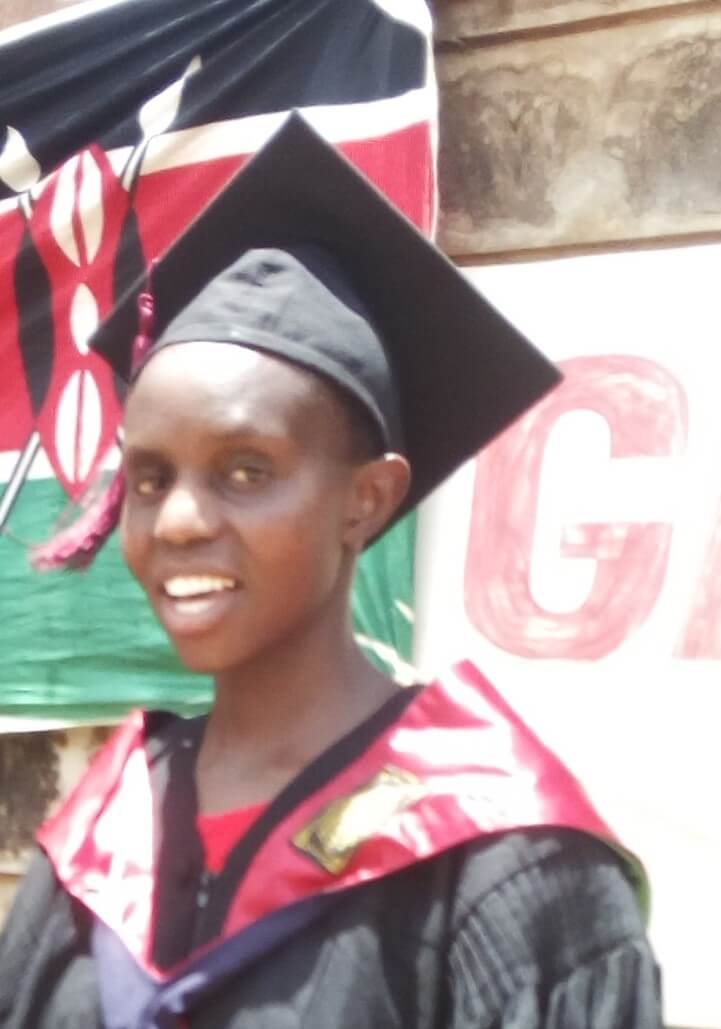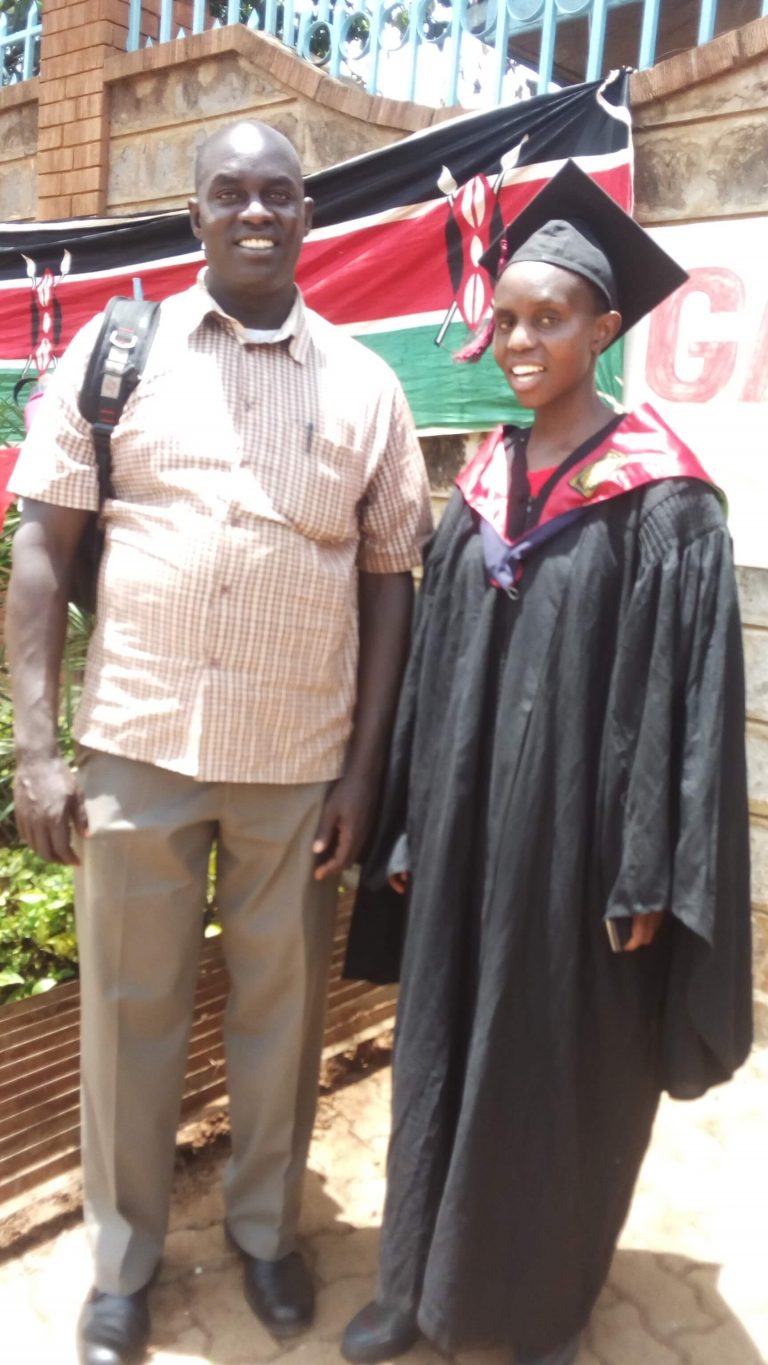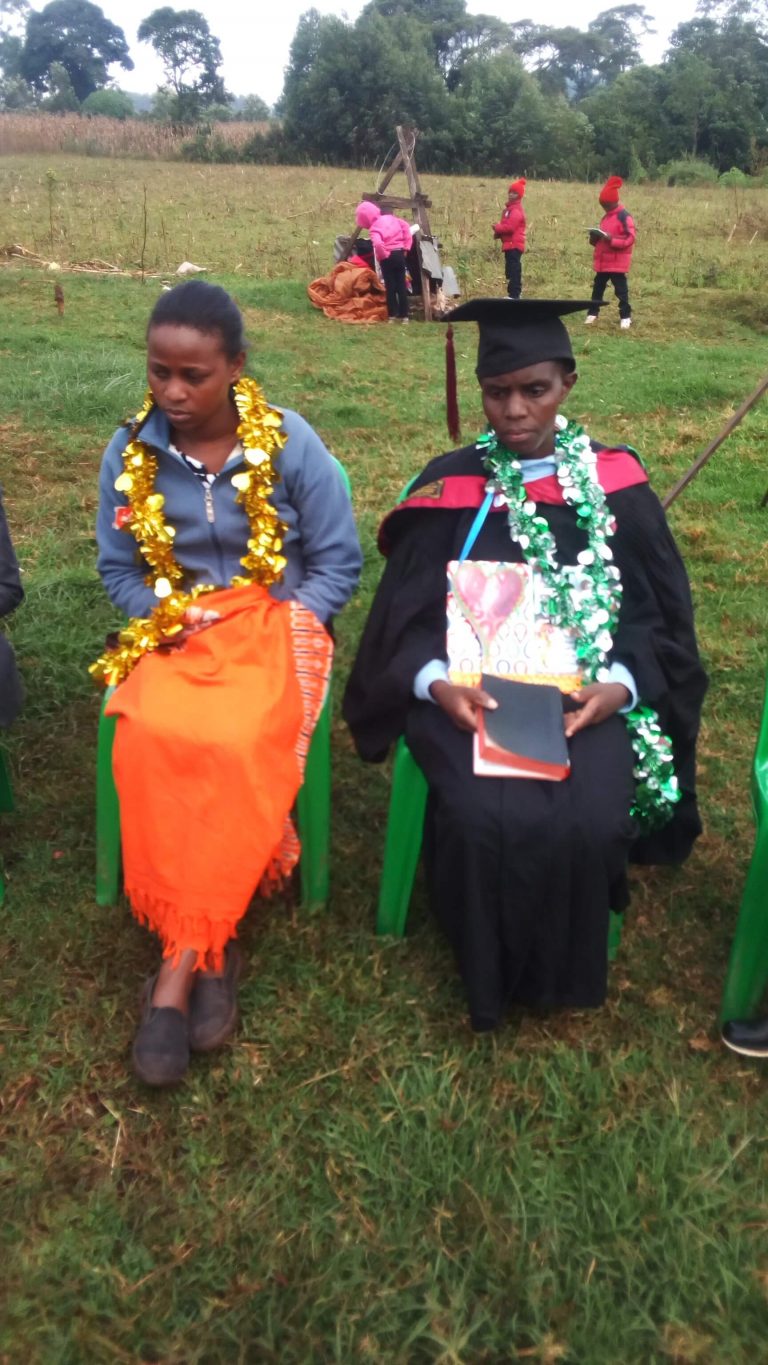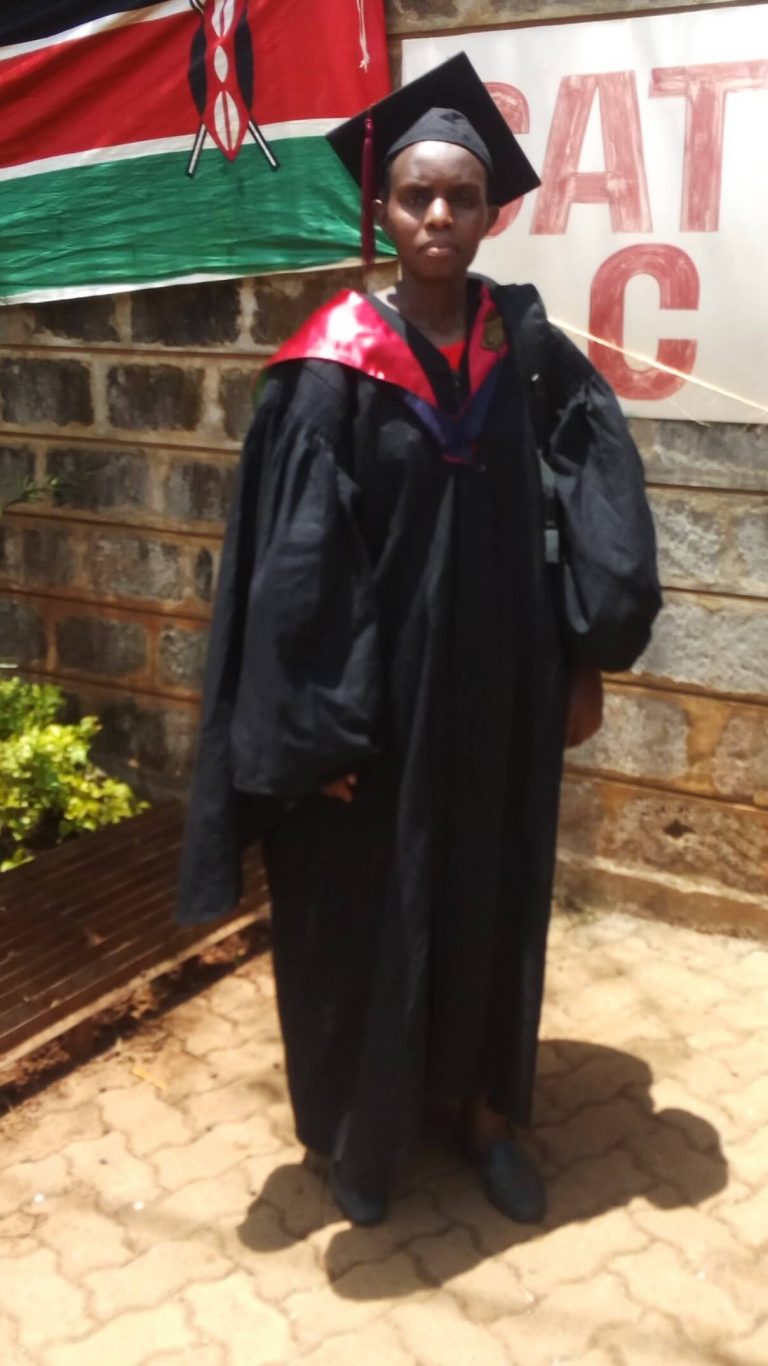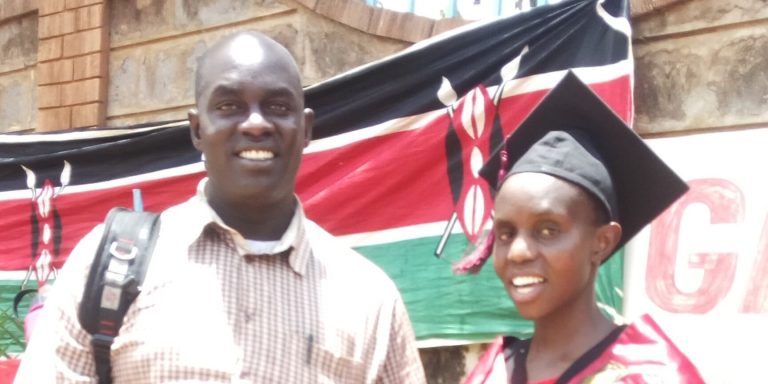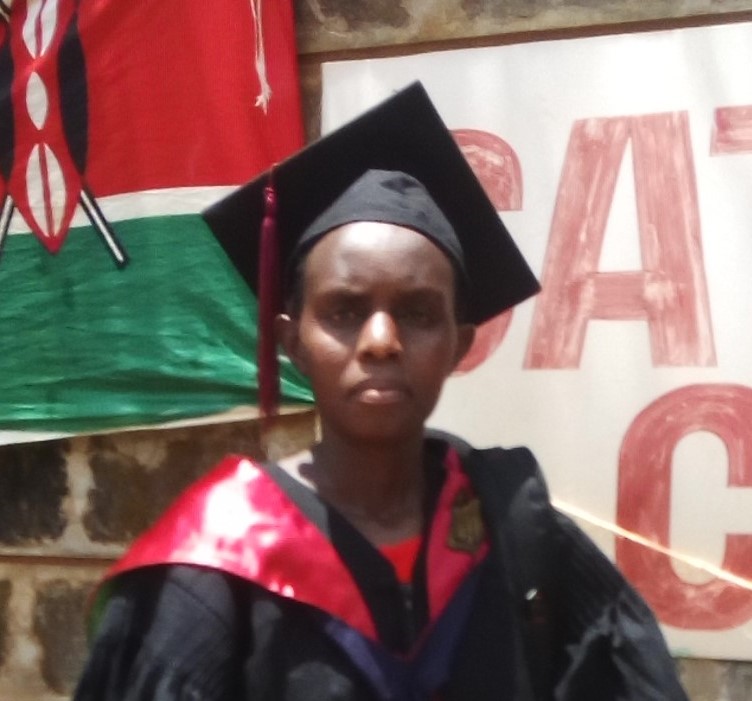 "One Friday there would be five girls in class, and the next Monday one or two would be missing."
Touching the lives of others
I am among the first beneficiaries of Rural Women Peace Link's Girl Child Education Support and Mentorship Program. I grew up in West Pokot County, one of the most difficult places to grow for a girl and joined Konyao primary school in North Pokot for my primary education, I however, lived with the constant threat of being forced to drop out of school due to the cultural practices that young girls were subjected to. Girls were expected to get circumcised and become wives at a very  tender age
Girls started dropping out of school from as early as 10 years old because as soon as a girl reached puberty, she was considered ready for marriage. As girls we went to school knowing that at some point we would drop out. One Friday there would be five girls in class, and the next Monday one or two would be missing.
In spite of all the challenges and pressure, I soldiered on and maintained my focus on education with the hope for a better future. Some people laughed at me for remaining in school while other girls were getting married and having children, but I was not deterred at all. The main phrase that used to scare us from school was that we would start smelling bad if we stayed too long without getting married.
School for my secondary education. I worked hard and attained a mean grade of B which earned me a place at Moi University, Eldoret.
My hard work and patience paid off when in 2010 I became the first girl from my division to graduate from the university. I graduated with a Bachelor's Degree in Education and I now work as a Teacher, I also spend most of my holiday time mentoring children from underprivileged backgrounds.
I am full of gratitude to my sponsors, and harbour the desire to give back to my community and to affect the lives of young girls. I feel I have a debt to pay back to the society. Rural Women Peace Link touched my life, and I am now touching the lives of others.  "A candle loses nothing by lighting another candle", therefore I am anxious to help other children from my community, especially girls, to work hard in school and to improve their lives.
When growing up, most of the girls from my area were subjected to Female Genital Mutilation, followed by forced marriage and to date, not much has changed. The pressure to get married early is still there. The problems I went through are still there and I just want them to know that they can have a better life if they complete/ access education.
Through my small project dubbed "Champion for Champions" I am showing young girls in West Pokot that it is possible to have a better life. I want to be a perfect example for children from my village of Konyao in North Pokot Sub County. At first, I was reaching out to a small group of 8 children during the school holidays. I was teaching them about the importance of education and moral uprightness. That group of 8 has now grown to 187 youths that I was reaching out to over the 2018 December holidays.
My greatest wish is for more actors to join the mentorship and Girl Education support program to enable young girls to achieve their dreams and have a career in life like I did. Girls who undergo female genital mutilation and get married early are more likely to suffer poverty and complications in childbirth. They need to be informed and educated on the consequences and that can only happen if more actors join the field